What if you could feel confident helping your athlete fuel for game day and relieve that I-have-no-idea-what-I'm-doing feeling?

Maybe you've found yourself thinking:
☑️ I have no clue about nutrition and have no idea how to support my athlete.
☑️ I'm worried that my own poor relationship with food will impact my athlete negatively.
☑️ My athlete won't listen to me, and I need a professional on my side.


If so… Then the Game Day Nutrition Course is for you.
This course is designed for both the parent and the athlete, meaning:
As the parent you can use the information in this course to help you plan meals, grocery shop, and have everything available in the house your athlete needs to fuel their body for performance and increase energy.
And the athlete can use the information in this course to help them feel more independent and have more autonomy over their food choices.

Hi, I'm Jaimee!
I have been a Performance Registered Dietitian for the last 7 years.
I was just like you, a high performing soccer player with big dreams. Unfortunately, I wasn't eating nearly enough which caused me to feel out of control around food and experience extreme exhaustion.
Now I work with young soccer players and their families to teach them how to create a simple fueling strategy.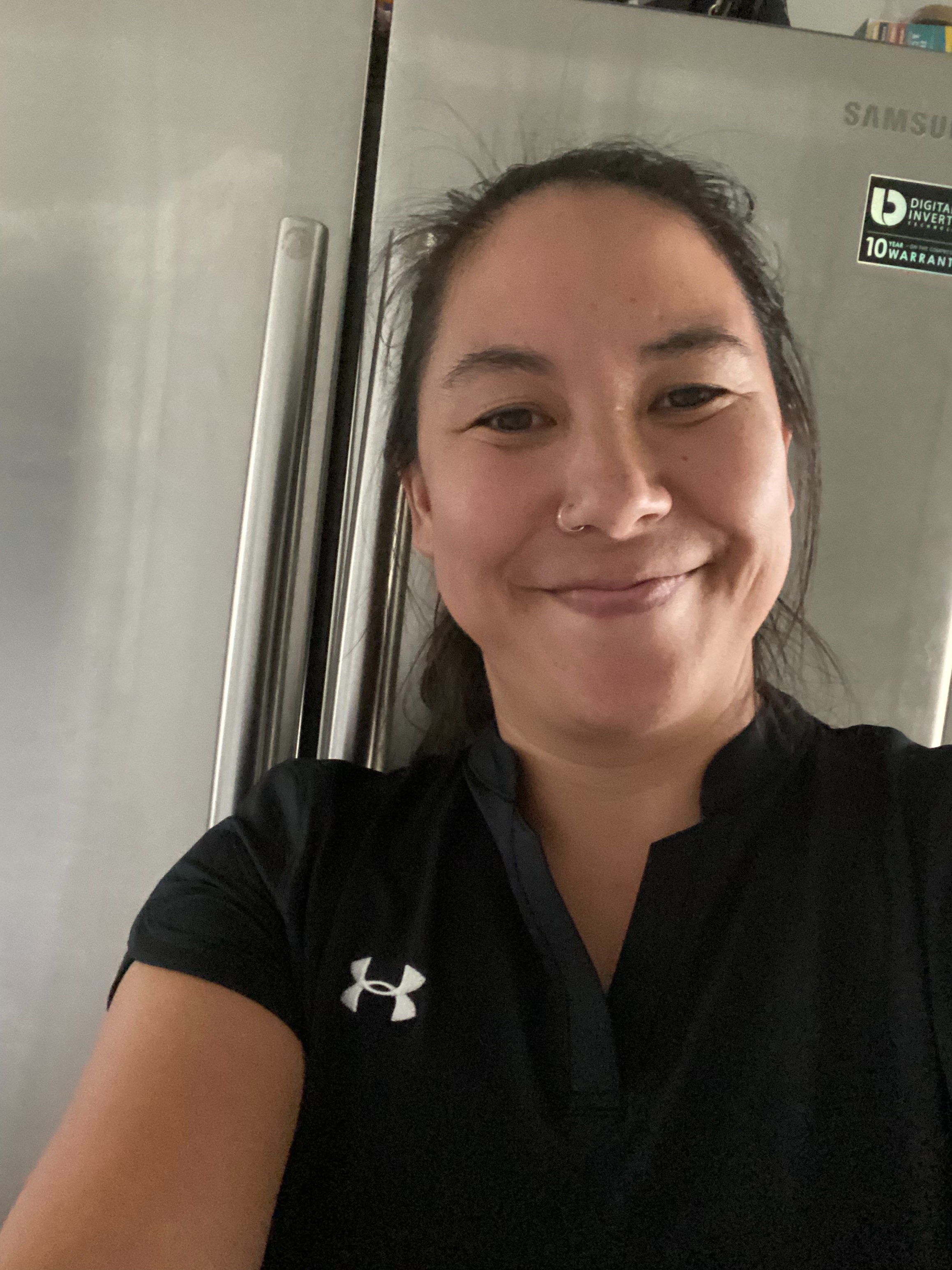 In this course you'll learn:

⚽️ When and what to eat before games
⚽️ How to fuel your body as an athlete/soccer player
⚽️ Understand what a pregame snack is and how to incorporate it.
⚽️ How to create a meal and snack strategy for game day
⚽️ How to simply fuel your athlete
⚽️ And so much more!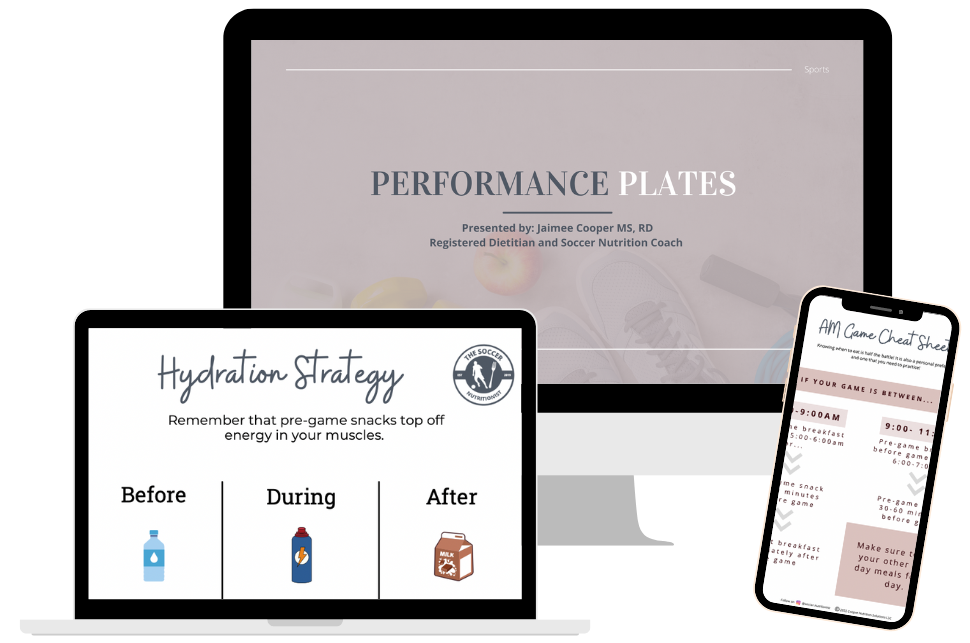 The course includes:

8 Modules
Module 1: Welcome
Module 2: Game Day Approach
Module 3: Game Day Meal Components
Module 4: Pre-Game Meal
Module 5: Pre-Game Snack
Module 6: Timing: Meal and Snack Strategy
Module 7: Hydration
Module 8: Closing Remarks
Cheat sheets for when to eat and what to eat depending on game day times.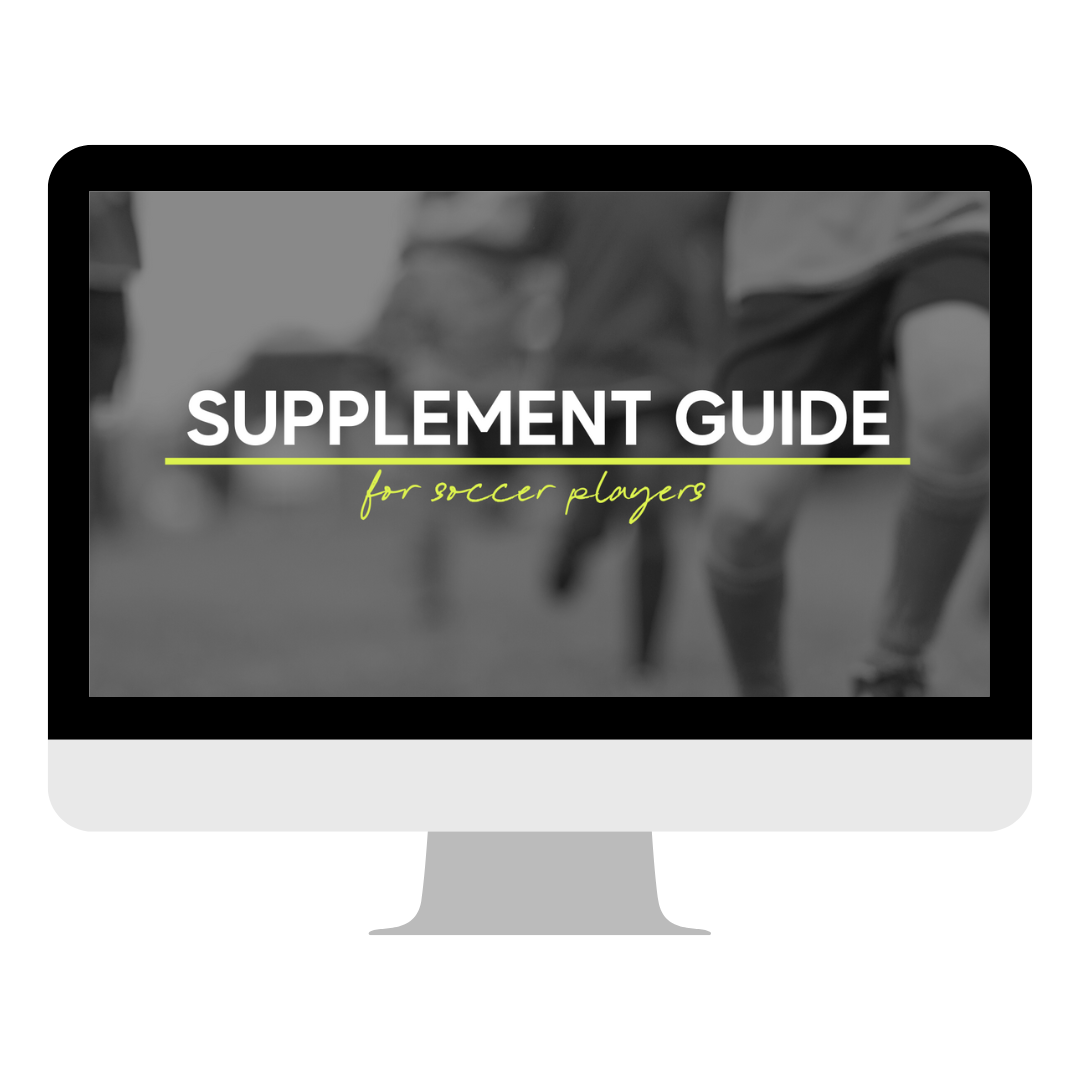 Bonus #1: Supplement Guide (Downloadable PDF)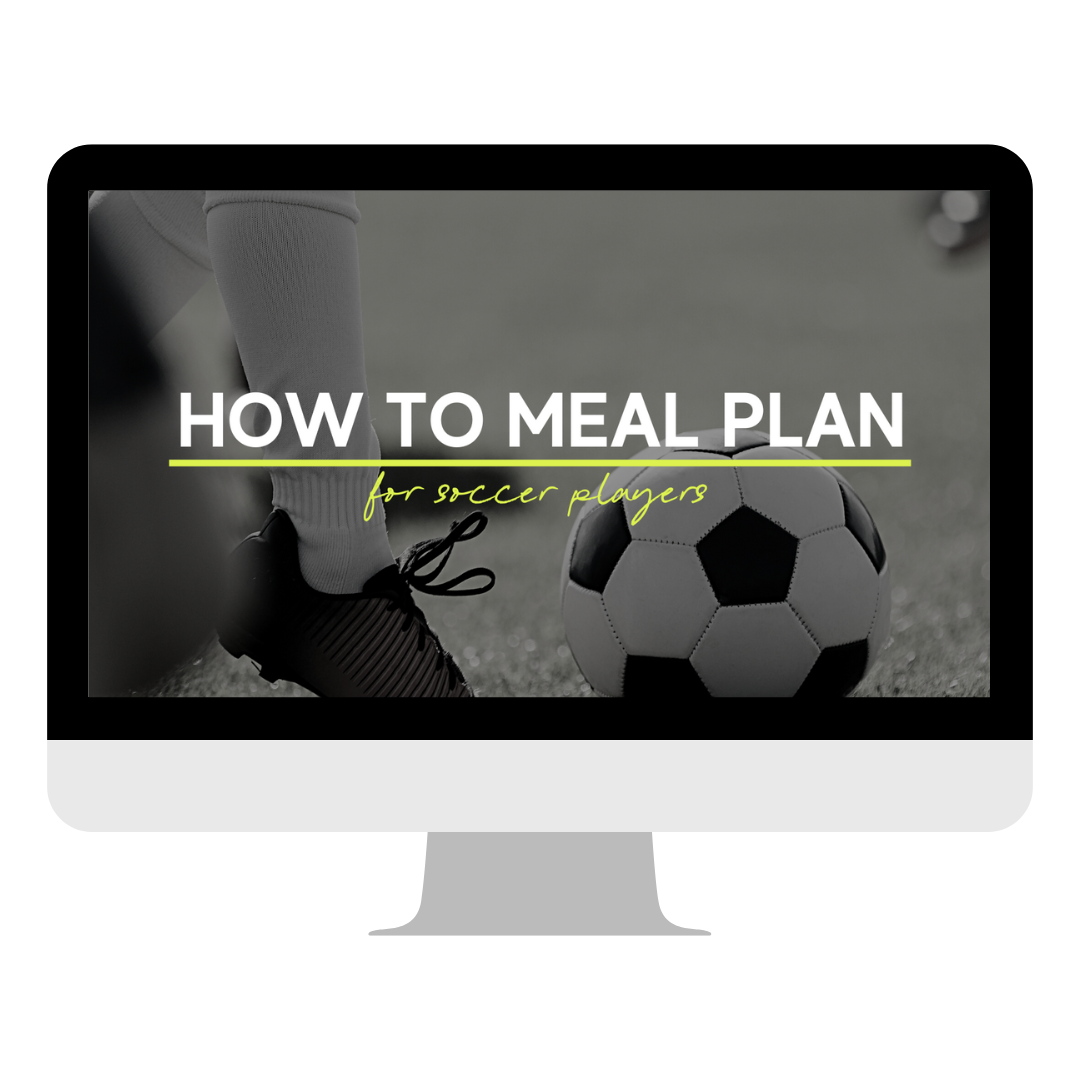 Bonus #2: How to Meal Plan (Downloadable PDF)